Custom Builders Who Will Bring Your Vision to Life
Doughty Enterprises knows you want your home to be as unique as you are. When you are having trouble finding a house plan that suits you, our team of custom builders can work with you to create a plan that incorporates your individual style into every corner of your dream house.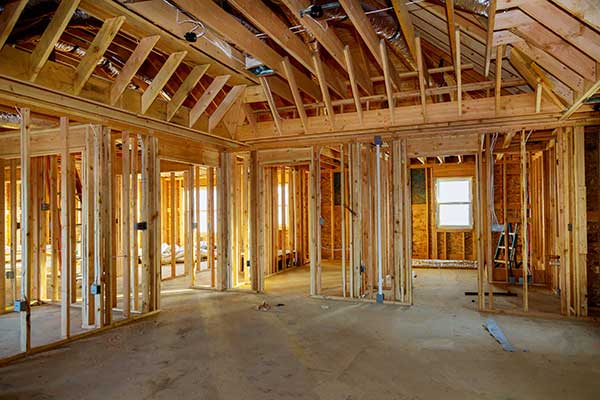 Dream Homes Start Here
Your home reflects who you are. With a custom home build, you are able to make a statement that will resound for many years to come. Make your own choice on style: are you trendy and modern? Love a rustic feel? Or perhaps you're into classic architecture. As your custom builders, we will create the home that best reflects you.
In your custom build development phase, we'll discuss each room in detail. We see most of our customers putting more careful thought into their kitchens and bathrooms, since the possibilities are endless – and fun!
Kitchen Ideas
The kitchen requires careful thought since it's most often a gathering place for friends and family, and can be a huge selling point if you ever decide to put your house on the market. Some popular features to consider:
Large square footage
Kitchen island
Bigger windows
Attractive cabinetry
A pantry
Recessed lighting/box lighting
Backsplash
Bathroom Ideas
Without a doubt, bathrooms are fun to design. Our custom builders have plenty of ideas for you if you need help. We commonly see a demand for these features:
Ample space
Heated floors
Bathtub and/or walk-in shower
Jacuzzi tub
Large windows
Large double-sink vanity
Large mirror with lighting
High-end fixtures
You can start to get some ideas from our lists but if you have features already in mind, we are happy to incorporate those into your custom plan.
What Sets Doughty Enterprises Apart
We're everything you could want in a custom builder. Your happiness is our goal, and we are honored to help you with such an important project. As your full-custom builder, we offer the following advantages:
Fully licensed & insured
Over 40 years of experience
Use of quality, select materials
Work with your sketches, drawings & dreams
Present a clear timeline
Present a sample budget & payment schedule
Clear communication
A point of contact easily reachable throughout construction
After-completion fixes
A warranty on your home
Contact Us Today
When you are ready to bring your dream house to life, Doughty Enterprises is here to help. Contact our professionals at (707) 566-0146 or fill out and submit our convenient online form.