Ready for the House of Your Dreams?
If you are ready to remodel a room—or your entire house—Doughty Enterprises can help. We have been delighting homeowners with our remodeling services since 1979. We know how long you've been wanting to remodel, and we can't wait to get you one step closer to living in the house of your dreams!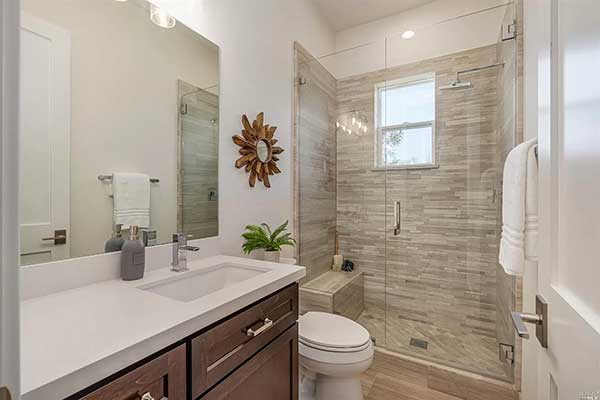 A Remodeling Contractor That Shares Your Vision
All remodeling projects start with a vision. As your personal remodeling contractor, we'll latch onto your vision and make it a reality by working closely with you throughout the entire process. We have had customers approach us with a page they tore out of a magazine or printed from a website they visited. We were able to design and complete exactly what they wanted. That's how good we are.
Reasons to Remodel
Here are the most common reasons homeowners approach us with requests for remodeling:
Maximize space
Get more function out of a kitchen, laundry or bathroom
Updates sorely needed
Children have moved out
Parent/grandparent has moved in
Desire to increase home value
Get more enjoyment from their basement (bar, game room, etc.)
Oftentimes, customers want to keep up with the latest trends in lighting, cabinetry, countertops and other fixtures. For example, quartz countertops are very popular right now, as is recessed lighting. Once a customer decides to remodel the kitchen, they realize that the adjoining room will look outdated. We're happy to help you keep the aesthetics flowing with our guidance, advice, ideas and, of course, our skilled workmanship.
You may have an older home. We have ideas to open up the rooms and make your home look fabulous. The sky's the limit and we can remodel anything to your complete satisfaction. From our initial contact to project completion, we are the remodeling contractor for you.
Contact Us Today
What's your dream remodeling project? Doughty Enterprises can help it become a reality. Contact our office at (707) 566-0146 or submit our online contact form to get started.