Your Roof Protects It All
Don't Put Your Trust in Just Any Residential Roofer
Consider what your roof covers: your house, family, belongings, pets and more. It's worth your time and money to ensure your roof is doing its job. You definitely need to hire the best residential roofer for your project. Buzz Doughty and his highly skilled crew will make sure your roof is in top shape so it can provide you with many years of solid protection.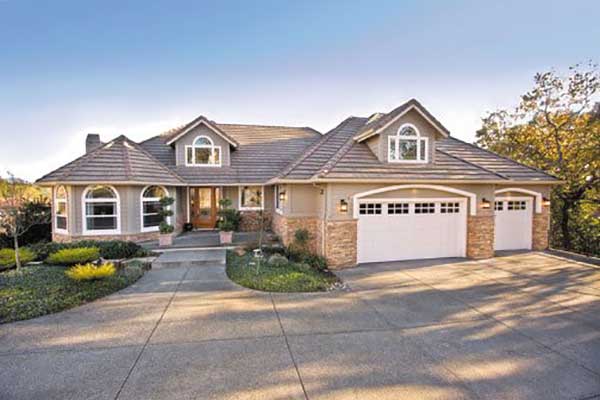 When a Roof Needs Attention
Outside of having a professional inspect your roof twice a year, you should always be looking for signs that your roof might need attention. These include:
Curling shingles
Broken/missing shingles
Excessive amounts of shingle granules in your gutters or on the lawn
Visible black streaks or dark spots
Water spots on your ceiling
Evidence of rot
Leaks
Mold
Some of these can be fixed quite easily with a repair, while others may indicate you need a complete roof replacement. Doughty Enterprises would be happy to perform a thorough roof consultation and give you honest advice based on our findings. Since we have over 40 years of residential roofing experience and countless repeat customers, you can rest assured that we can find the problem and fix it.
Exceeding Our Customers' Expectations
At Doughty Enterprises, we follow through on everything we say and do. From estimates to timelines, from material quality to our workmanship, we are dedicated to each and every customer. We offer a great variety of roofing materials to choose from, and we will strive to find the one that best fits your budget. Don't trust one of your biggest, most important investments to any other residential roofer. Doughty Enterprises will serve you well.
Contact Us Today
For a free consultation and estimate, don't hesitate to contact Doughty Enterprises at (707) 566-0146, or feel free to fill out and submit our convenient online contact form. We can't wait to serve you.